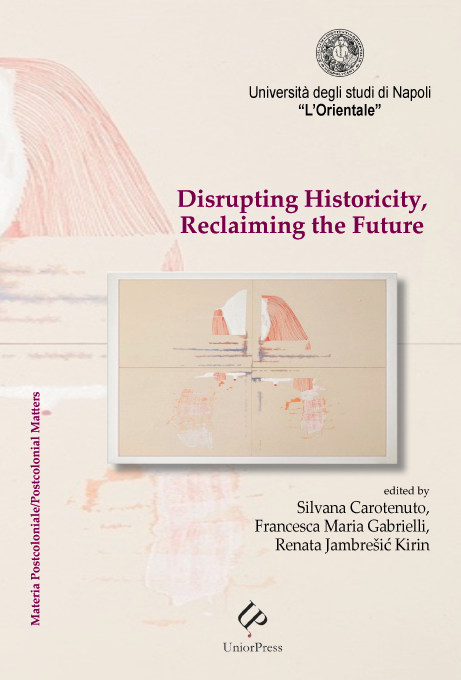 Autorice:
Silvana Carotenuto, Francesca Maria Gabrielli i Renata Jambrešić Kirin, eds.
Nakladnik:
Unior Press ("L'Orientale" Università degli studi di Napoli) & Institut za etnologiju i folkloristiku, Zagreb
Disrupting Historicity, Reclaiming the Future
Zbornik radova Disrupting Historicity, Reclaiming the Future rezultat je višegodišnje suradnje znanstvenica IEF-a i napuljskog sveučilišta "L'Orientale" s područja feminističkih i postkolonijalnih studija. Riječ je o dvadeset priloga hrvatskih i inozemnih autorica koje iz različitih konceptualnih očišta pristupaju problemu temporalnosti, povijesnosti i nasljeđa povezanom s ženskom kulturom te nude feminističko re-pozicioniranje spram hegemonijskih naracija o budućnosti i prošlosti. Ovo je šesti je zbornik radova s poslijediplomskog seminara Feminisms in a Transnational Perspective (IUC Dubrovnik, 2007– ) te prva knjiga u novoj ediciji Materia Postcoloniale/Postcolonial Matters.